Description
INSTANT DOWNLOAD!
Original website: https://www.mql5.com/en/market/product/72976?source=Unknown
Original price:  $295.00
Your price:  $9.00    97% OFF Retail!
Content: Expert: Aura Pro 1.5 MT4.ex4 (Unlocked), DLL: msimg32.dll, NO MANUAL.
MT4 Build 1353.
Aura Pro v1.5
Aura Pro is a unique grid expert based on deep machine learning, hyperparameter search technology. In machine learning, hyperparameter optimization or tuning is the problem of choosing a set of optimal hyperparameters for a learning algorithm. A hyperparameter is a parameter which value is used to control the learning process. By contrast, the values of other parameters (typically node weights) are learned. The same kind of machine learning model can require different constraints, weights or learning rates to generalize different data patterns. These measures are called hyperparameters, and have to be tuned so that the model can optimally solve the machine learning problem. Hyperparameter optimization finds a tuple of hyperparameters that yields an optimal model which minimizes a predefined loss function on given independent data.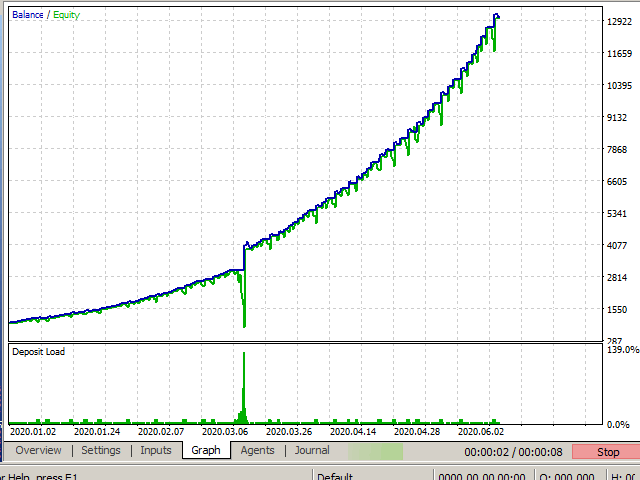 Working symbols: eurusd, gbpusd, eurgbp, eurcad,usdcad, eurchf, gbpcad
Working Timeframe: H1
The minimum recommended deposit of $1000 for each trading pair (or equivalent in cents)
Leverage 1:500 is required
Features:
Expert uses martingale and grid techniques
No settings files needed, all values inside the code
Not sensitive to broker conditions
Extensive customisation and optimisation options.
Easy to install
Settings:
Lot step – Automatic lot calculation volume
Balance step –  Automatic lot calculation step
Fix Lot (if 0 then Auto) – Fix lot
Time to Start Hour – Start hour to open trades
Time to Finish Hour – Start minute to open trades
Comments – Comments
Magic – Magic number
Step of LimitOrders points – Grid step
Count of LimitOrders – Number of orders
Multiply Coefficient – Martingale multiplier
Take Profit – Take Profit in points
MaxSpread – Maximum spread parameter
Risk Warning:
Before you buy Aura Pro Expert Advisor please be aware of the risks involved.
Past performance is no guarantee of future profitability (EA could also make losses).
The backtests shown (e.g. in screenshots) are highly optimized to find the best parameters but therefore results cannot be transferred to live trading.
This strategy uses dangerous methods of money management like a grid and martingale
Please not invest or risk money that you cannot afford to lose
Note:  Products using the custom DLL "msimg32.dll", most antivirus's may block it and flag it as a virus. You need to make your antivirus "allow it"  as it is a false alarm and its SAFE.  This false alarm is triggered because this is a custom DLL. and not verified to any publisher but needed to make this product unlocked.