Description
INSTANT DOWNLOAD!
Original website: https://www.mql5.com/en/market/product/58749?source=Unknown#description
Original Price:  $75.00
Your price:  $17.00  77% OFF Retail!
Content: Indicator: Currency Power Meter Infinity.ex4 (Unlocked), DLL: msimg32.dll, NO MANUAL.
Currency Power Meter Infinity v1.2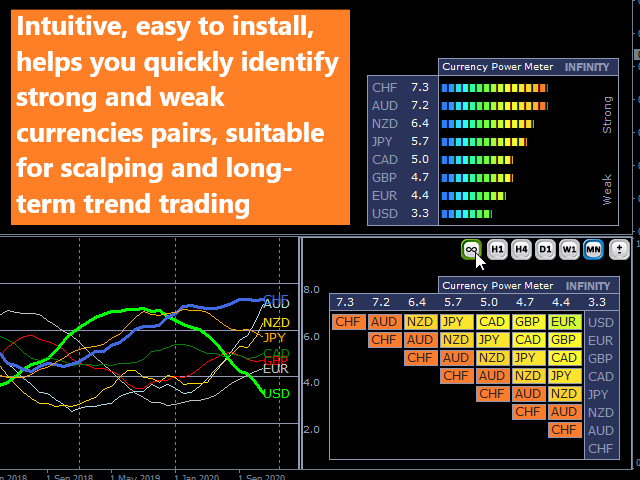 This innovative currency power indicator from 
INFINITY
 is an indispensable tool for scalpers and long-term traders
The system for analyzing the Strength/Weakness of currencies has long been known and used in the market by the world's leading traders. Any arbitrage trading is not complete without this analysis
Our indicator easily determines the strength of the base currencies against each other. It displays line charts for all or the current currency pair, allowing you to perform instant analysis and search for the strongest entry points
The indicator is intuitive, allows you to quickly find and switch to any pair, has mobile panels that can be placed both in the basement and on the main chart. The built timer currency power notification mode gives the trader the ability to receive notifications on the phone even if he is not at the computer. How to set notification on a mobile: 
here
Several strategies for using the Currency Power Meter INFINITY indicator:
1. Use the linear chart of currency strength to find the intersection points as a signal for the emerging trend
2. Scalp in the direction of a strong currency
3. Use currency strength divergence analysis to reverse the current trend
4. Trade in the direction of a strong currency using other INFINITY GROUP indicators: https://www.mql5.com/ru/users/neurofx/seller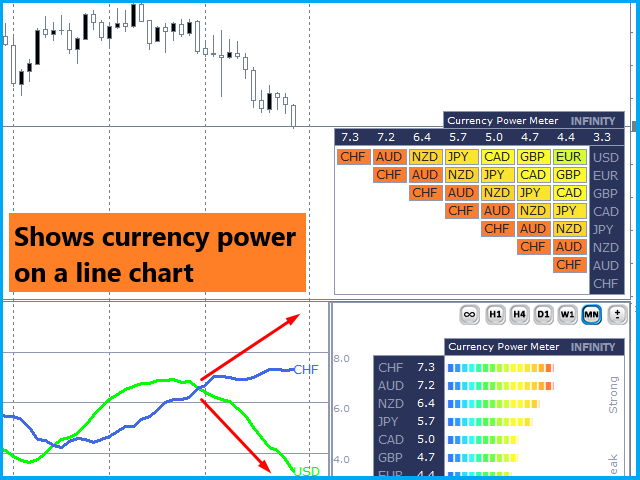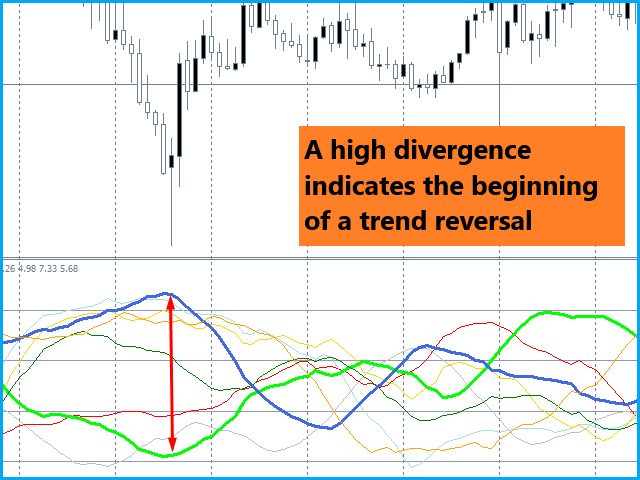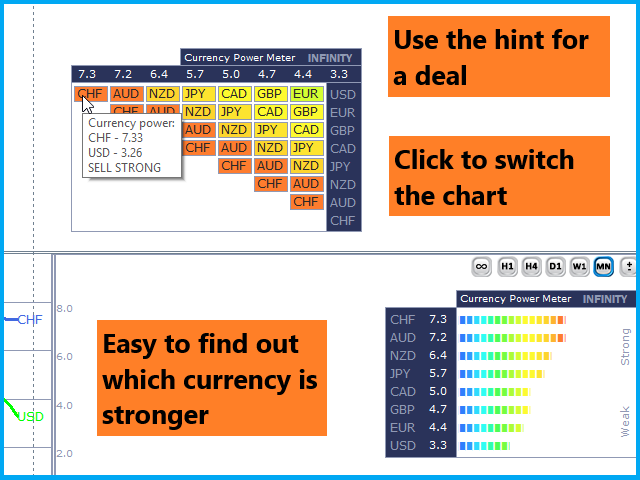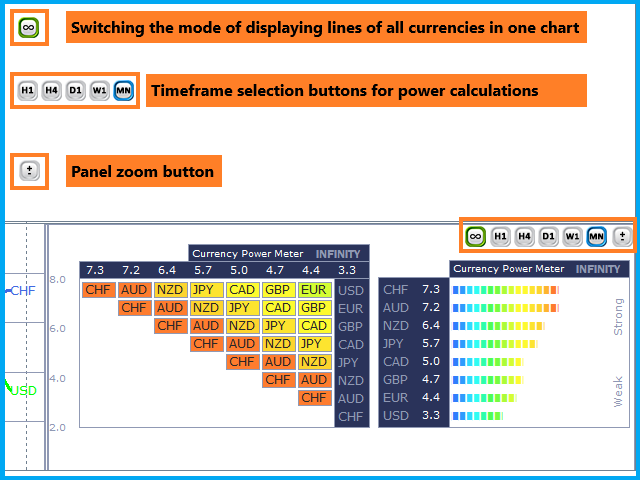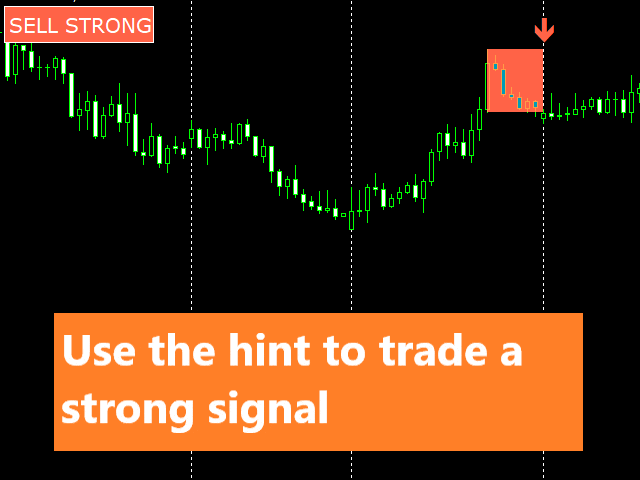 Note:  Products using the custom DLL "msimg32.dll", most antivirus's may block it and flag it as a virus. You need to make your antivirus "allow it"  as it is a false alarm and its SAFE.  This false alarm is triggered because this is a custom DLL.  and not verified to any publisher but need to make this product unlocked.
THIS NEW MSIMG32.DLL IS DIFFERENT FROM THE OLDEST ONE AND IS ONLY FOR MQL5 MARKET PRODUCTS.  IF YOU WANT TO USE THE OLD DLL TOGETHER WITH THIS NEW DLL YOU MUST USE 2 SEPARATE INSTALLED TERMINALS.  SOME PEOPLE ARE HAVING PROBLEMS WITH STARTING THE TERMINAL WITH THIS DLL, IF THIS IS YOUR CASE, TERMINAL BUILD 1320 IS THE ONLY BUILD THAT WORKS.  Download and install MT4 Build 1320:  MT4 Build 1320 Download