Description
INSTANT DOWNLOAD!
Original website: https://www.mql5.com/en/market/product/67940?source=Unknown#description

Original price: $30.00
Your price: $9.00   70% OFF Retail!
Content: Expert: Fortune EA V10.4.ex4 (Unlocked), DLL: msimg32.dll, NO MANUAL.
MT4 Build 1350.
Fortune EA v10.4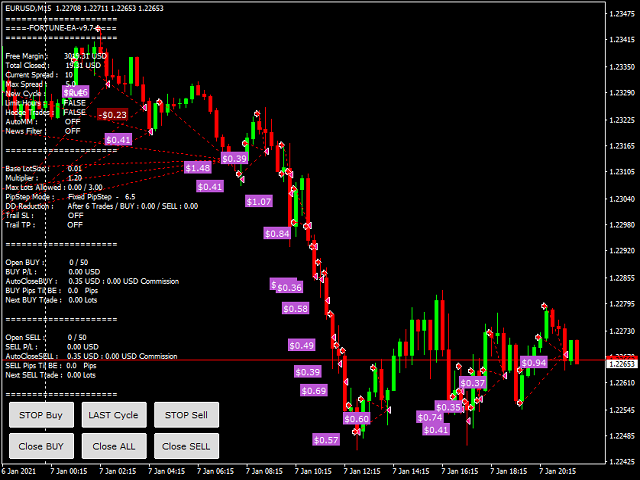 Fortune is a scalping expert that uses a complex algorithm to analyse and follow trend on forex pairs.
The advisor utilizes custom indicators combined with an ability to read price action information from all timeframes.
This allows the bot to make astute decisions on current price moves and act accordingly resulting in strong trend following with frequent scalping orders.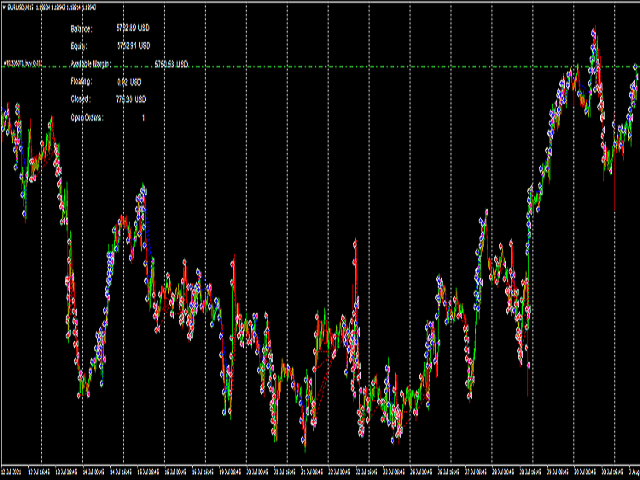 Key Features
Easy to use – Plug and play.
Strong trend following frequent scalping.
Multiple ways to manage and close trades.
Able to take and manage trades in both directions simultaneously.
Wide Spread & Slippage protection.
Equity limits – EA is able to cut trades at a desired input equity/margin drawdown amount and has functions to stop trading.
Compliant with the FIFO rule.
Optional News filter.
Optional Day/Time Limit.
Optional Dynamic pipstep methods.
Optional Drawdown reduction function.
Recommendations
Pairs – EURUSD, GBPUSD, USDCHF, EURJPY, EURGBP.
Timeframe – 1HR – Default settings.
Account – For a standard account type a reliable ECN broker will provide the best performance using $2000 with a minimum of 1:300 leverage. My expert also work well with cent accounts, please contact me for settings.
I recommend to set the news filter to true in live market to filter out hard/NFP news events.
Input Definitions
Order Comment – The displayed text on each trade taken by the expert.
Magic Number – Number the EA uses to associate trades with itself
Show On Chart Panel – Displays account/EA information on chart.
On Chart Text – Color for the on chart text.
Draw Line – When true, the expert will draw a line at the breakeven point for trades.
BE Line – Color for the BE line.
Max Spread – Max spread allowed to place a trade.
Max Slippage.
Max Lot Size Allowed.
Allow New Cycle – True allows the expert to trade new signals.
Allow Hedge Trades – True allows trades to be taken and managed in both directions at the same time.
Max Buy & Sell Trades Allowed.
Close Trades If Equity Drops Below.
Only Open Trades Above Free Margin.
Limit Trade Hours.
Start Hour – If Limit trade hours is true, the EA will look for trades from this hour.
Stop Hour – If Limit trade hours is true, the EA will stop looking for trades at this hour.
Trade Monday – Friday Limits.
STOP Trade Before Weekend – True will stop the expert from placing trades from Friday 17:00 until 23:59.
SKIP Monday Market Open – True will stop the expert placing trades on market open until after 03:00 Monday morning
      Risk
Base_Lot – The first trade placed.
Multiplier – Amount to multiply the previous trade by.
Stop Loss – In pips.
Take Profit – In pips.
Auto Money Management.
Auto Risk Percent – Defines the risk used in the AMM, 1 being low and 100 being very high
Grid Distance
PipStep Method – The mode the EA uses to space orders.
IF_Fixed Pipstep – The amount of pips to space orders by when using a fixed pipstep method.
Dynamic Step Timeframe – The timeframe the EA uses to dynamically space orders.
ATR Period – Period for the ATR indicator.
      Close Options
Use Trail Take Profit
Use Trailing Stop
Trail Start From
Move Trail Stop To
Trail Step
      Auto Close In Profit
AutoClose In Profit – When true the expert will automatically close out trades when the input amount is reached.
AutoClose Mode – When static the expert will always exit trades/grids for the number in 'How much profit', when dynamic the expert will adjust how much profit in accordance with the base lot being used.
How Much Profit – How much profit will the expert look for to exit grids/trades.
Multiply Profit By Open Trades – When true the expert will multiply the amount in 'How much profit' by the open trade amount. – Separate totals used for buy and sell trades.
      Drawdown Reduction
Use DD Reduction – Set to true will turn on drawdown reduction and use the method in the input below.
Reduce After – Once the number in this input is reached the EA will begin the function.
Amount For Function To Work – Amount of profit (in money) needed to be reached for the function to begin.
Note:  Products using the custom DLL "msimg32.dll", most antivirus's may block it and flag it as a virus. You need to make your antivirus "allow it"  as it is a false alarm and its SAFE.  This false alarm is triggered because this is a custom DLL. and not verified to any publisher but needed to make this product unlocked.