Description
INSTANT DOWNLOAD!
Original website:  https://10bucksfx.com/srzones/
Original Price: $23.00
Your price:  $14.00     39% OFF Retail!
Content: Indicator: PerfectZones_AR.ex4, Template: SR Zones.tpl, File: dfx_perfectzones.key, UserGuide: SR ZONES – System Manual.pdf.
S/R Zones Trendlines
S/R Zones is a highly advanced indicator that draws automatically the support/resistance (S/R) zones and trend lines. A really classic and essential tool. It works with a completely unique calculation method!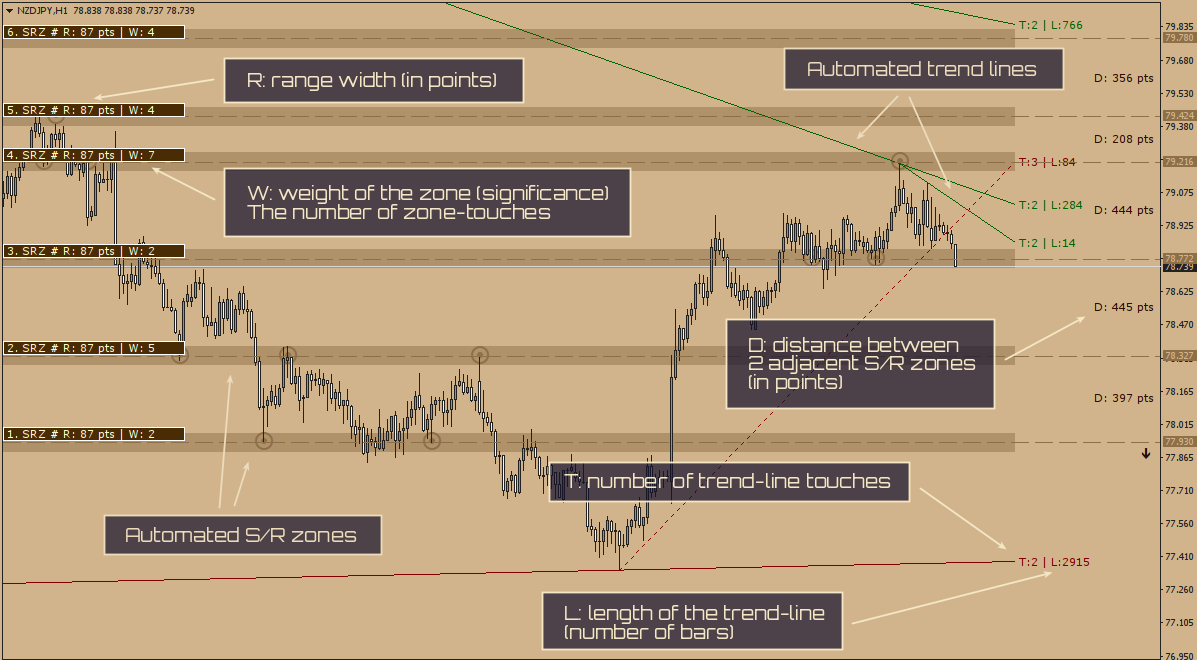 SIMPLE
– Automatically draws support/resistance zones
– Automatically draws trend lines
– Displays the broken, but still actual trend lines (dotted lines)
– Adjustable intervals for S/R zones and trend lines (number of bars)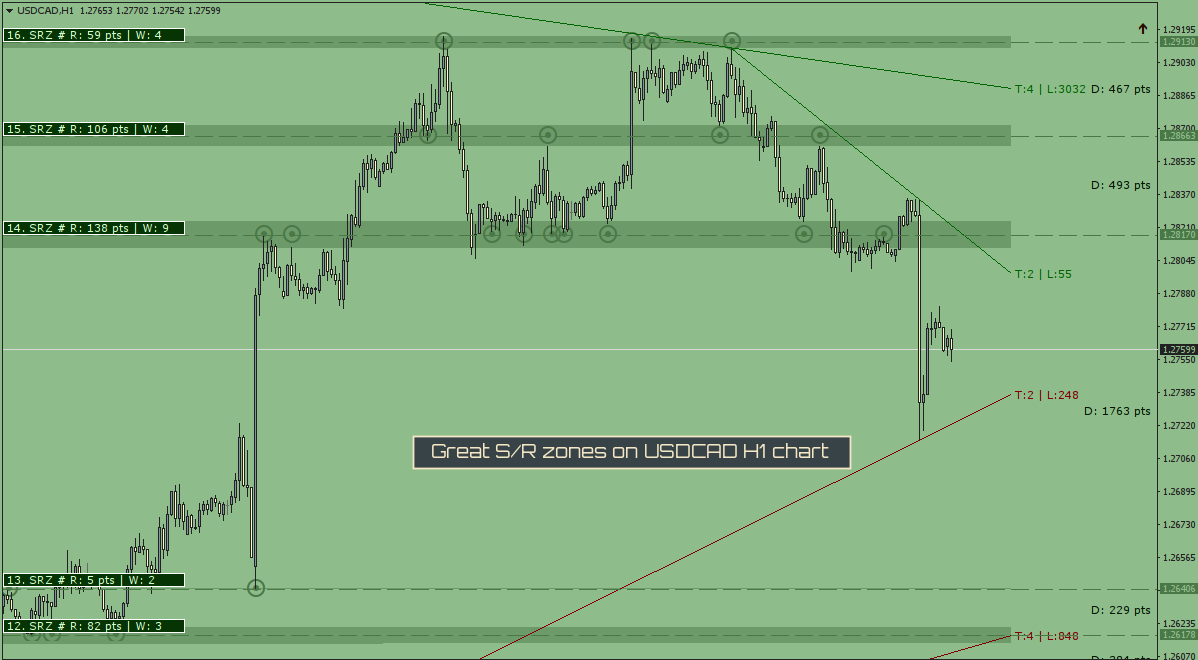 CLEAN
Calculates and displays the followings:
– The range of the support/resistance zones (in points)
– The 'weight' of the S/R zones (the higher value the more significant zone)
– The distance between two adjacent zones (in points)
– The length of the trend lines (number of bars)
– The number of touches of the trend lines (the higher value the more significant line)
– Indicates whether there is no more S/R zones in the given direction (with an arrow)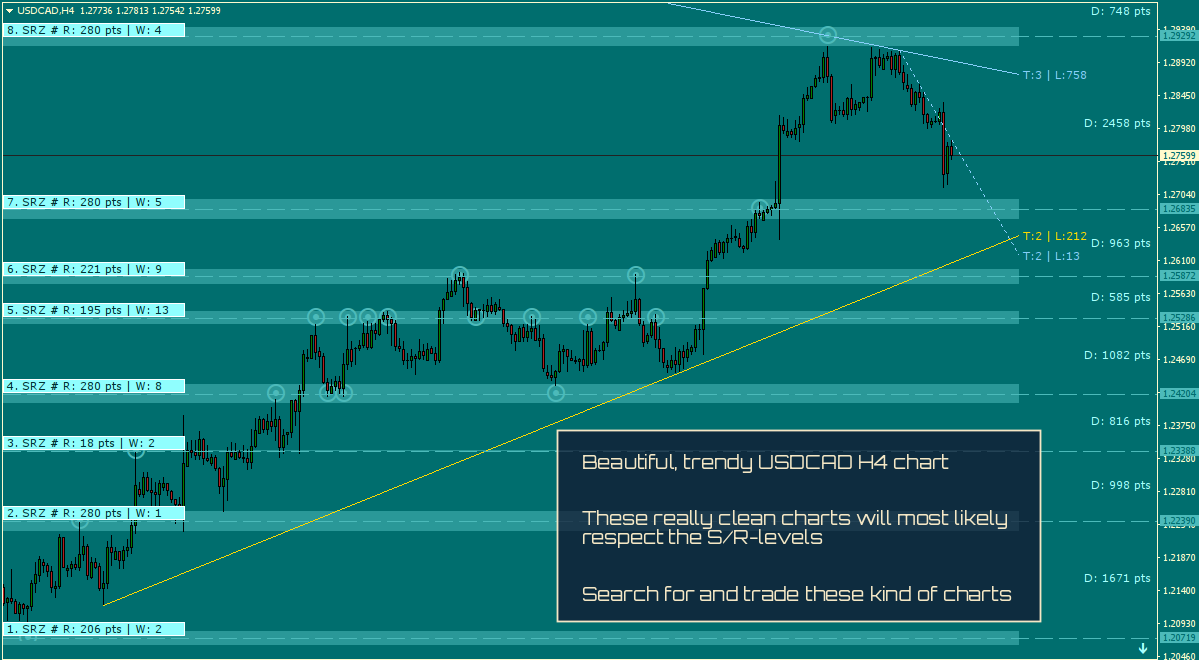 EFFECTIVE
– Selectable sensitivity (2 grades)
– Adjustable trend line style
– Automatically calculates the colors of S/R zones from the chart's background color (very convenient feature)
– Color settings for trend lines